2023 Update: The Bobble Chevron Baby Blanket + ETSY Discount Code
The following post contains affiliate links. By clicking on the links you are supporting my site and allowing me to continue to create free content. I promise, I only share products that I use and love! For more information please see my disclosure page. 
Stick around for the ETSY discount code at the bottom…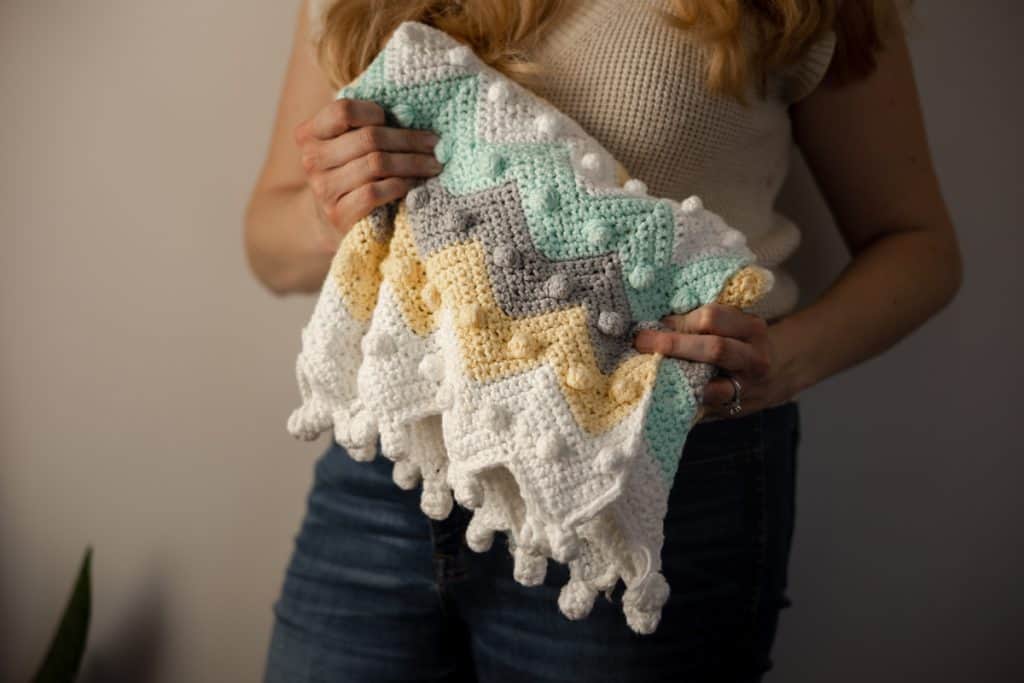 Well, I am going to start this off with I made a huge mistake… In 2021, when I designed the Bobble Chevron Baby Blanket, I put all the effort in designing but not in the writing. As a result, I ended up with a pattern that required detective work to figure out without using the video. But now, that has all changed!
I recently hired a tech editor to help me give this pattern the love it deserves. And the results are a clean PDF pattern that makes much more sense than it's predessessor.
You might be wondering, why are you admitting to a mistake when it could be easily swept under the rug. Well, I am here to say no one is perfect!
The internet is such a harsh and critical place, I think it's really important (and relatable) to embrace little mistakes and see them as an opportunity to grow versus being shamed by internet trolls. Especially in the world of crafting and DIY, I think we all just need to appreciate one another's imperfections.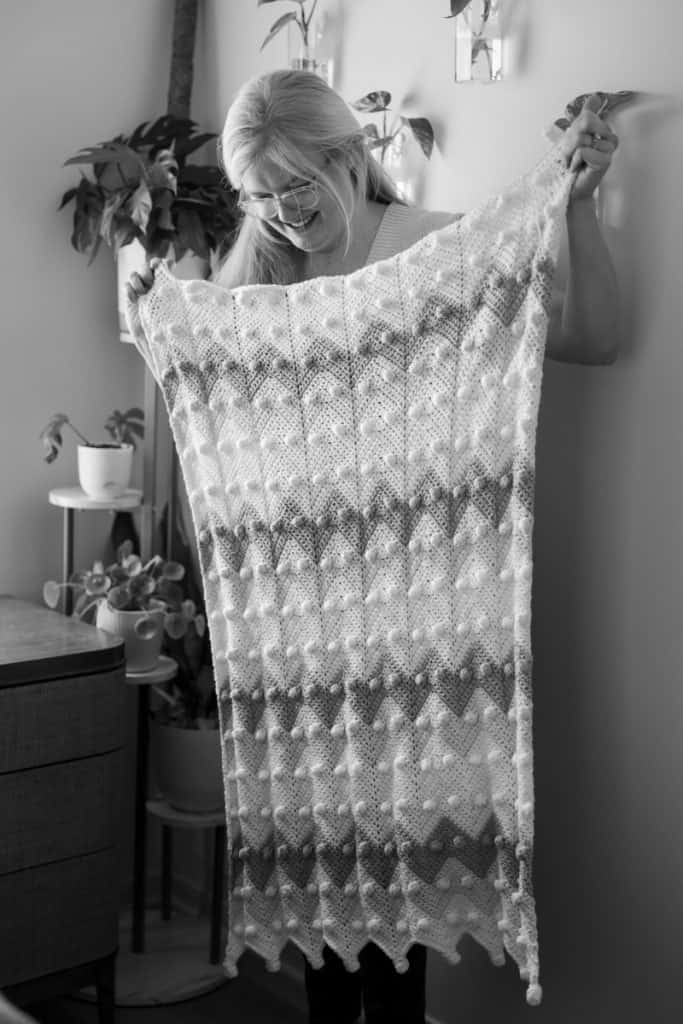 So, if you're here for the pattern, here's the links:
And since you're still here…. thank you and here's a code for 50% off the pattern on ETSY.
either click that link above or use the code: "OOPSIE" at check out, the code also works on Ravelry!
Thanks for stopping by and happy stitching!