Making crayons is a great and easy activity to do with kids. If you have a toddler then you more than likely have a ton of broken crayons around. Take those crayons and reinvent them into an endless number of fun shapes using silicone molds.
The following post contains affiliate links. By clicking on the links you are supporting my site at no cost to you and allowing me to continue to create free content. I promise, I only share products that I use and love! For more information please see my disclosure page.
My two-year-old lately has been enjoying removing the wrapper from his crayons more than actually coloring. So I was wondering how do I make coloring fun again… That's when I decided to make our own new crayons in fun shapes!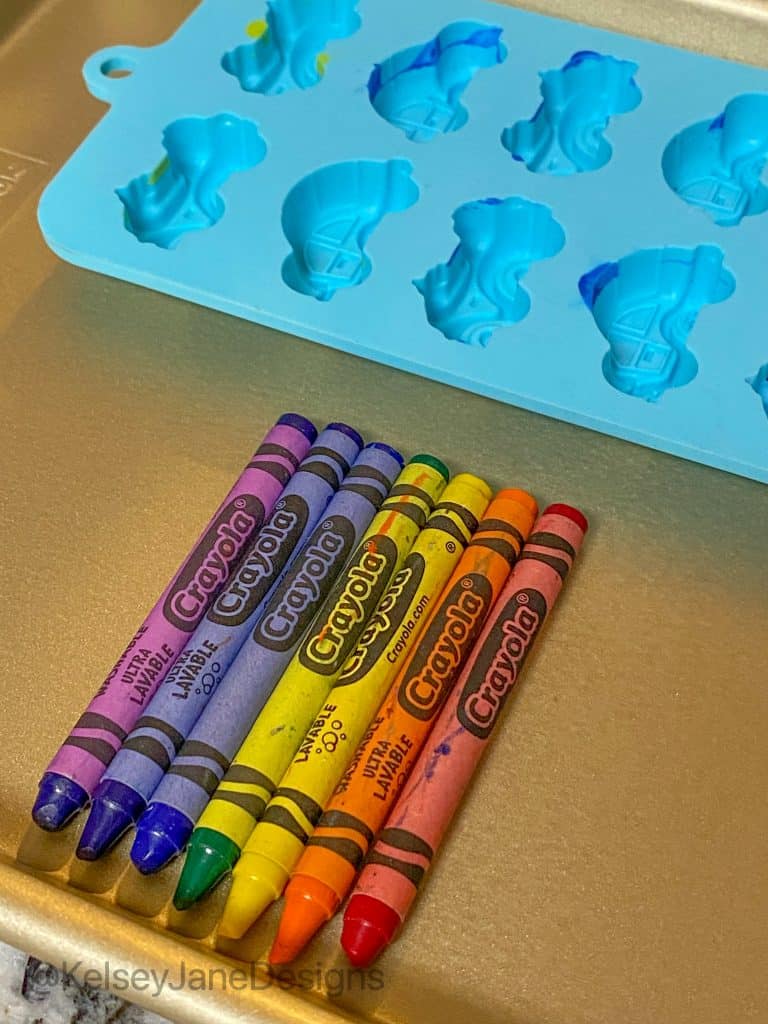 I was inspired at my local Michaels when I saw some overpriced "confetti crayons" and realized I could make those myself. Then I found a car silicone candy mold on clearance for 75 cents! I wasn't sure how it was going to turn out but for only 75 cents I had to try. So we took our old crayons, removed any wrappers, and then broke them up and placed them in the molds. After playing with a few different temperatures we figured out the perfect recipe!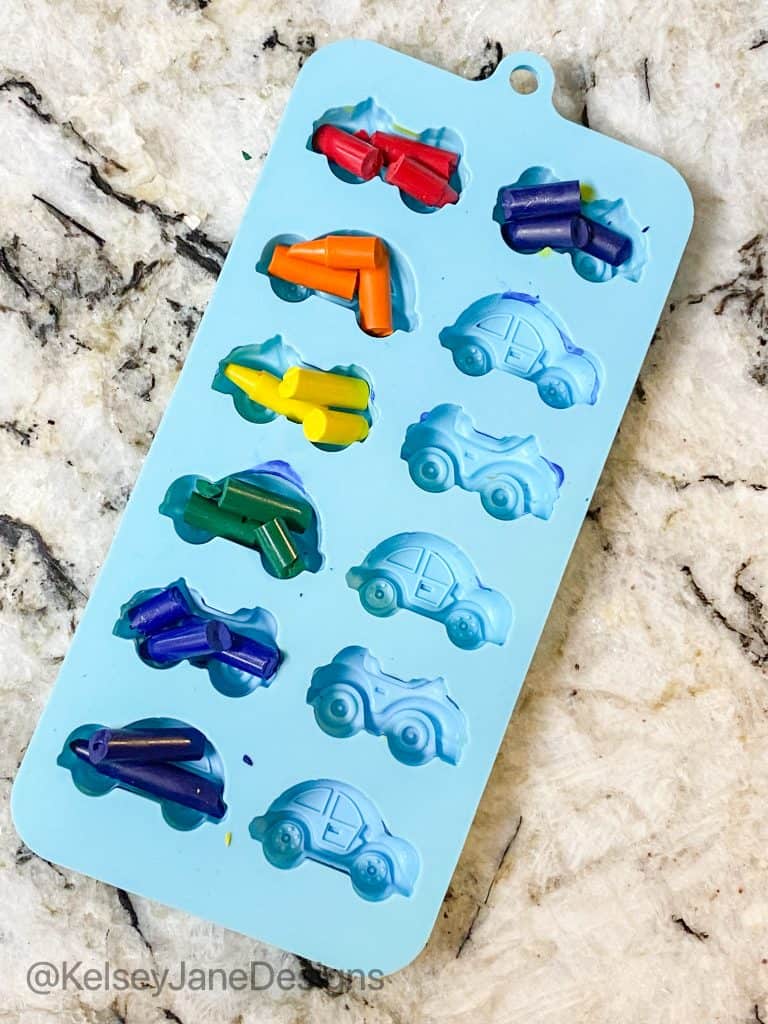 My son loves these crayons sooooo much! He loves taking part in any activity in the kitchen and this project was super safe and easy for him! I had him stand in his toddler tower and help with every step along the way. At this point, we've made about 10 batches and coloring has never been the same for my son. He loves it and I love having a few minutes of peace while he plays independently.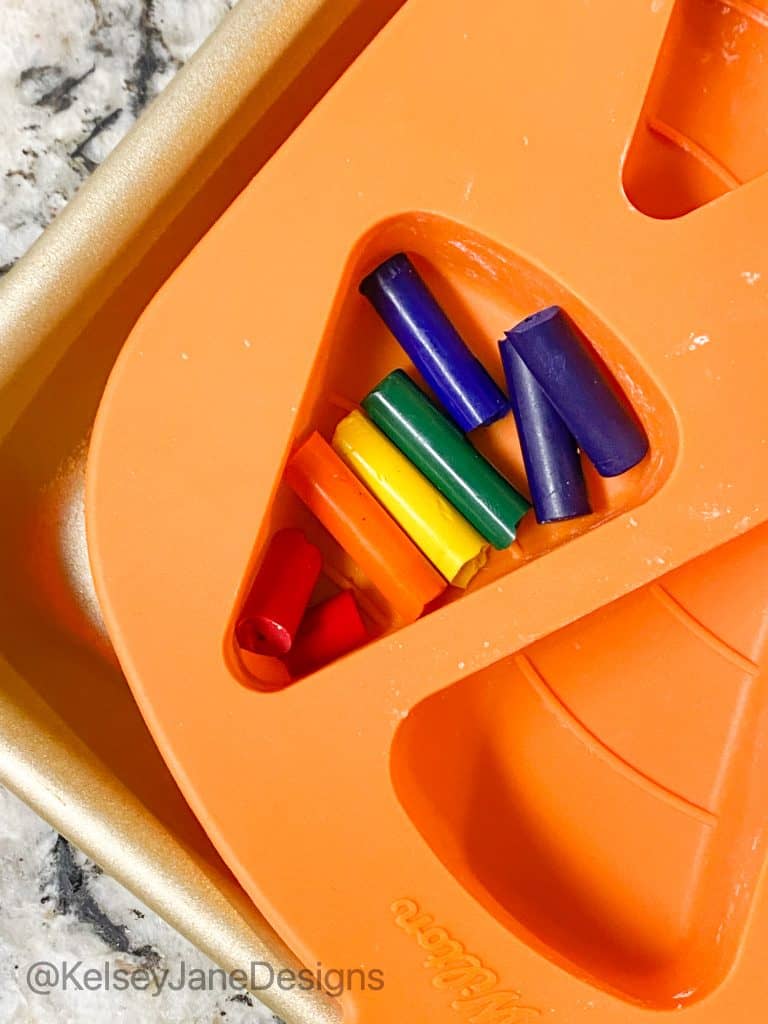 I know I always like to take home the crayons we get at restaurants and those are perfect for making new crayons. They usually end up broken either in my bag or by my son and what a great way to repurpose them! The restaurant would have just thrown them away so it's a small step towards being more eco-friendly.
I couldn't find the exact mold but as always Amazon has tons of options! Whether your child loves unicorns or legos there are literally a million different options. My only suggestion is smaller-sized molds with lots of details are the best for little hands. And when searching for "Silicone Candy Molds" you will be amazed at the potential for creativity!
I also had an old "candy corn" shaped mold that I got on clearance years ago to make DIY Vick's Shower Melts. The triangle shape mold worked super great for my son! I wish I thought of this when he was younger as a solution to the ultra-expensive triangle crayons.
Instructions:
Preheat oven to 225 degrees Fahrenheit (107 Celsius)
Remove wrappers of crayons then break them into small pieces.
Place the pieces in the molds.
Bake for 12 minutes, keeping a close eye on them.
Take them out of the oven and let them cool for 20 minutes.
Then voila you have some fancy new homemade crayons!
Check out my other DIY crafts for kids!