Simply download, print and then cut!
After creating the perfect gift for your loved one you don't want to have a sub par wrapping presentation! When ever I crochet a gift for someone I always start off strong but end up waiting until the 11th hour to finish my project.
After rushing to complete the project at the last minute it is always so defeating when my wrapping supplies don't match my handmade gift. So I decided to design a very simple "handmade with love" gift tag that anyone can print and cut out by hand!
The best part about my download is that I included multiple different color options or you can customize by printing the "transparent yarn" version on any color of paper! Easily achieve that farmhouse look by printing on craft paper.
For this easy DIY all you need is:
– A Home Printer
– Cardstock
– Scissors
– Hole Punch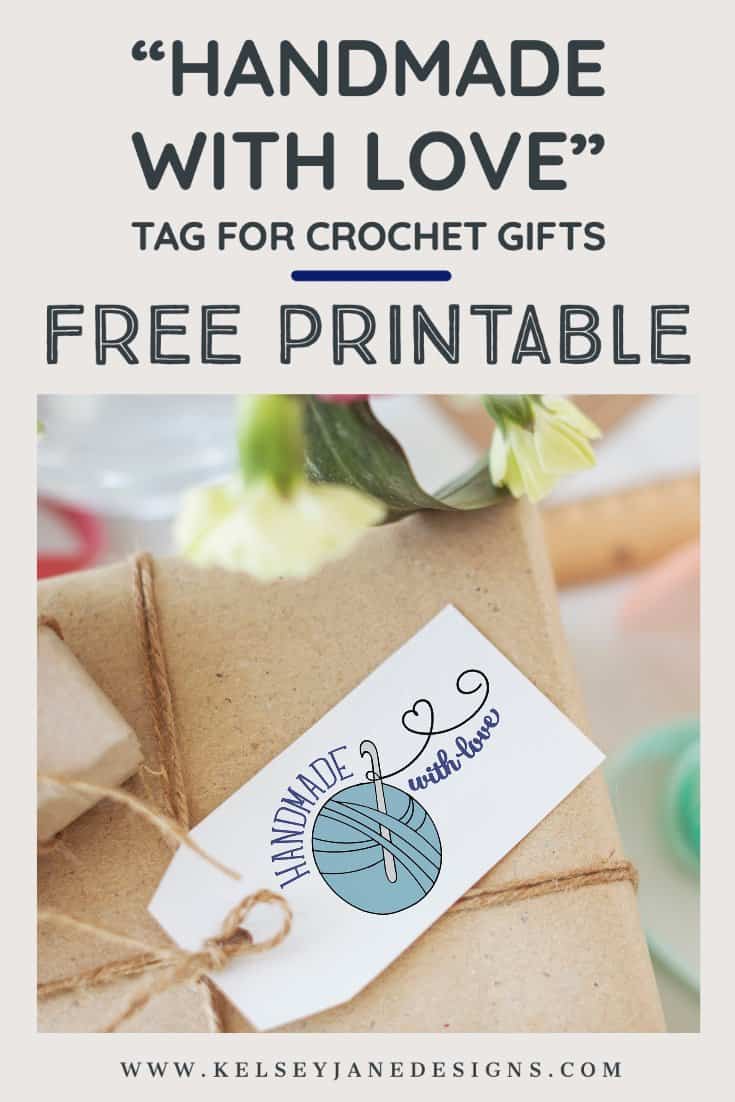 In exchange for these awesome FREE printable gift tags, please share this on Pinterest.
Thank you and happy yarning!
XOXO