How I designed & made a Princess Dress in 4 hours! Crochet Dress in any size, No Pattern or Math. Full video tutorial. Crochet with me from start to finish this adorable princess dress.
The following post contains affiliate links. By clicking on the links you are supporting my site at no cost to you and allowing me to continue to create free content. I promise, I only share products that I use and love! For more information please see my disclosure page.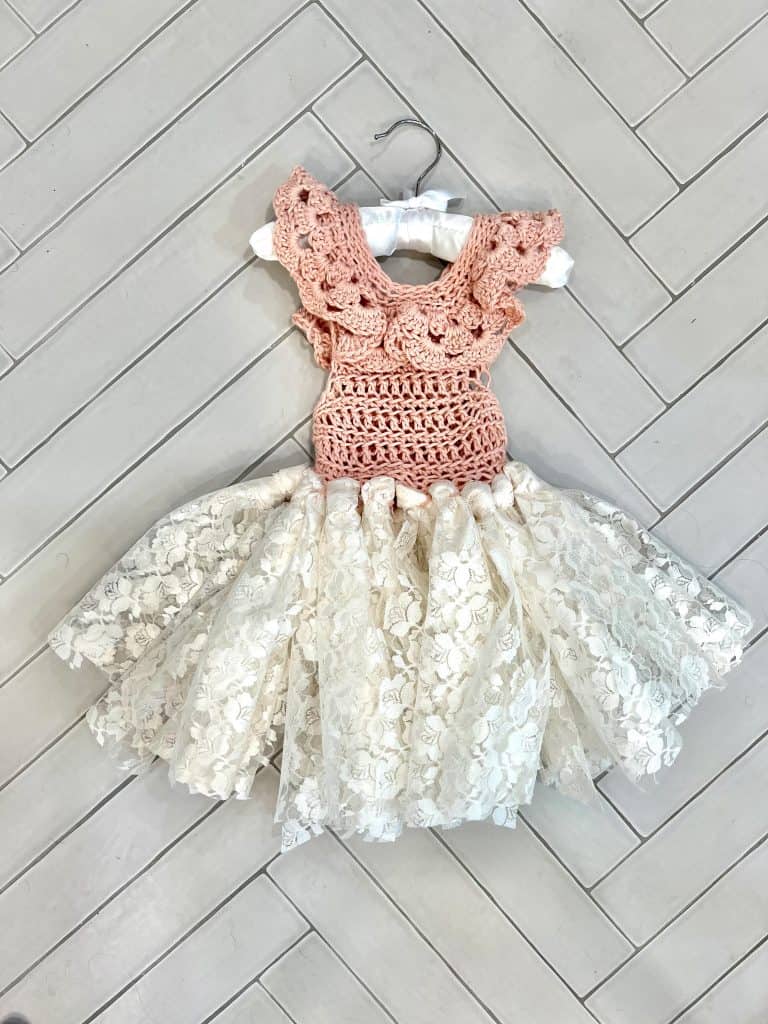 I wanted to challenge myself to see if I could design and make a dress for my daughter for an upcoming family photo shoot. So I figured why not film the whole thing along the way! The project took 4 (working) hours to complete over the span of a few days.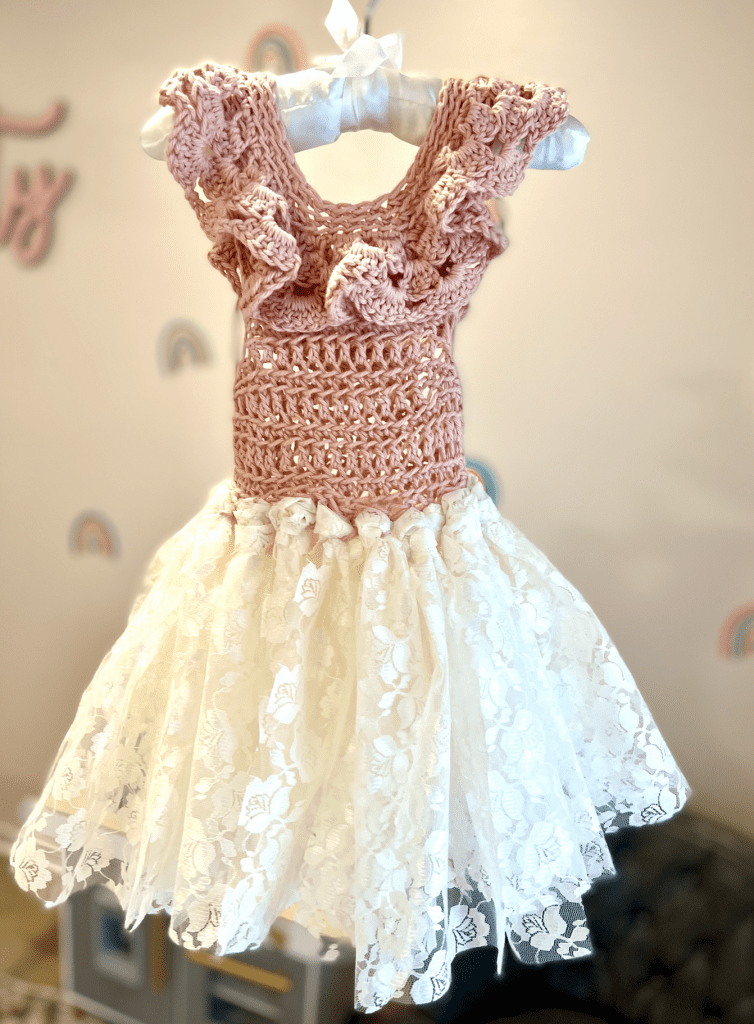 Video Corrections:
Along the bottom, I added a row of chains for attaching the tulle skirt. In the video, I mention chaining 6 then skipping 2 stitches, it should really be *ch 6, sk 1 st, sc*
The video tutorial shows each step of the process so you can follow along and make your own! I highly recommend this for a gift, especially for a baby shower. It makes the best decor for any nursery!
Please help support my channel by liking this video and subscribing! I love making free content and your support helps!
Supplies Needed:
Sample piece of clothing for sizing
6mm crochet hook
lace tulle 6″ wide (I truly regret not buying this)
scissors
tape measure
I really hope you enjoyed this free tutorial! It would mean the world to me if you would like this video and subscribe to my channel so I can continue to make free content!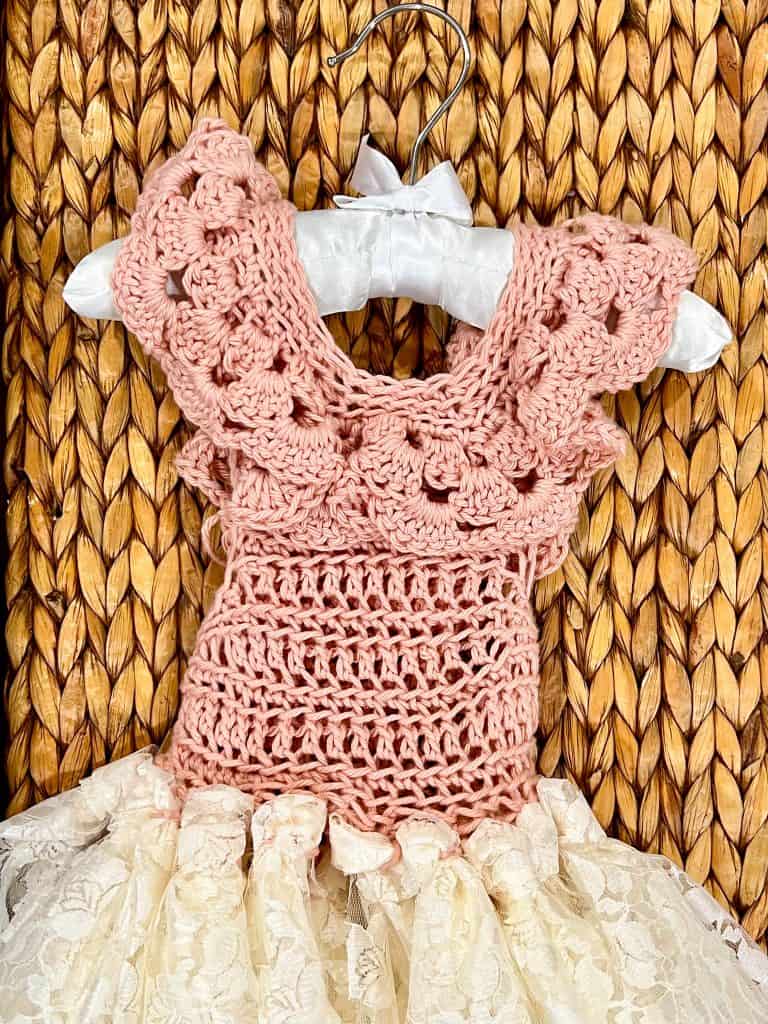 Check out my other free patterns, btw everything is free on my blog!