Premier Yarns Chameleon Color Changing Yarn Review
The following post contains affiliate links. By clicking on the links you are supporting my site and allowing me to continue to create free content. I promise, I only share products that I use and love! For more information please see my disclosure page. 
If you've been into Michaels lately you've probably seen this summer's hottest new yarn product… Premier Yarns Chameleon. This yarn is 100% cotton and changes from white to a variety of different colors in the sunlight. But at $7.99 for only 3.5 oz you have to wonder is it really worth it… I recently bought three skeins and put it to the test and wanted to share my opinion with all you fellow yarn lovers.
Disclaimer: All of the opinions are my own and this post does not contain any affiliate links. All links are for reference. I do not like the idea of making a commission off a product that I don't necessarily love.
I bought three skeins of this yarn in excitement to design a summer tote bag inspired by a limited edition The Sak hobo bag I had my eyes on. I picked out two skeins of yellow/multi for the main color and one Pink to complete the bobble design on the bag. Spoiler Alert, I did make the bag but used Lily Sugar n Cream yarn instead, it worked up really quickly and I loved the result, the free pattern is on my blog here!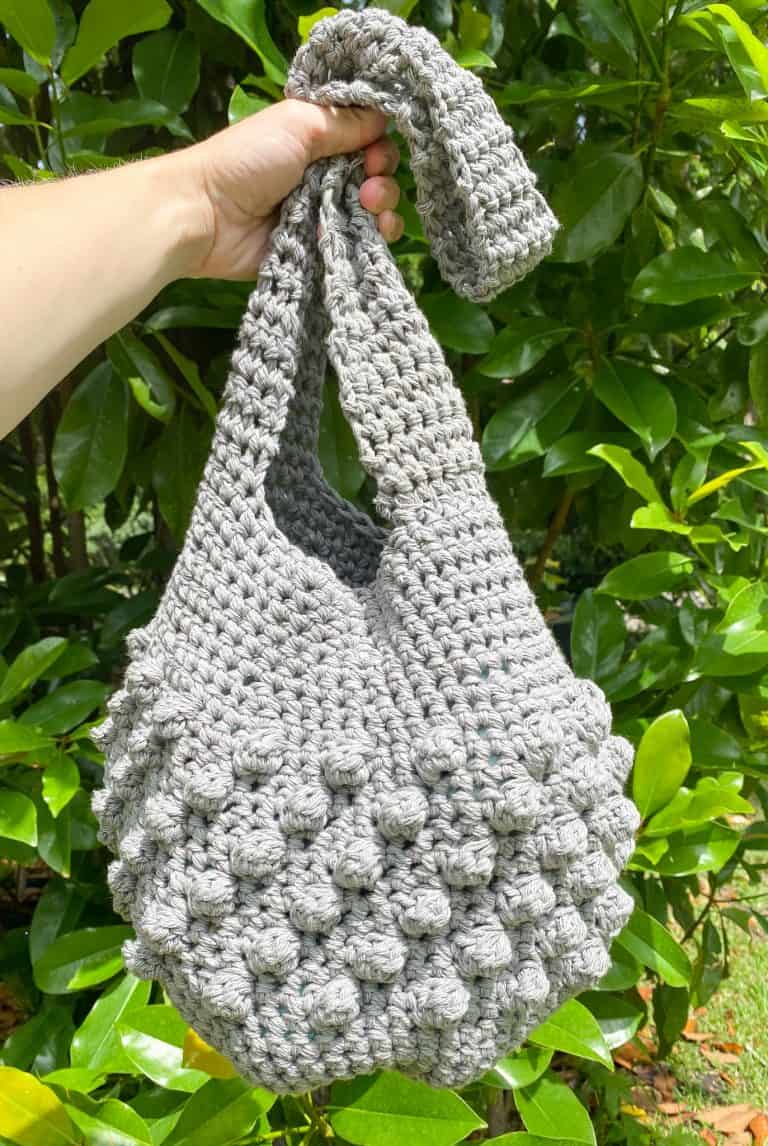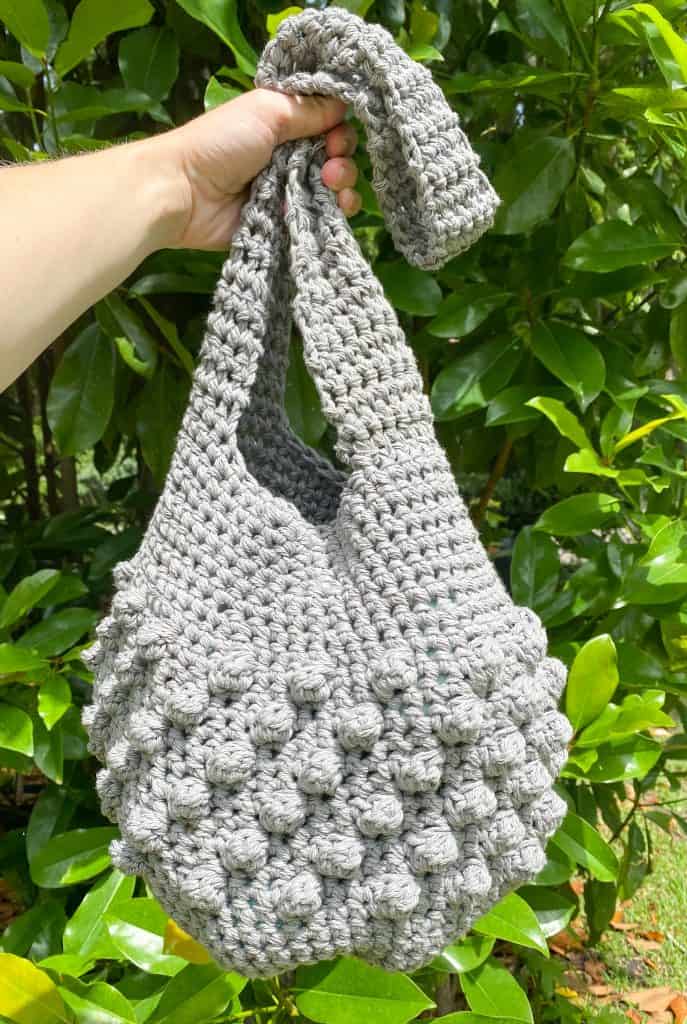 UPDATE: I found this FAQ on the Premier Yarns website that directly addresses the concerns I mentioned in this blog post. Read more here
The Colors
Picking out the colors was a little tricky in the store being that they all looked white. I honestly did not realize the yellow I grabbed was multi, I assumed it would be all yellow like the store display picture. But I had my 2-year-old son with me who refused to ride in a cart that day so I just grabbed it in a hurry after not fully reading the label. When I got home and left the yarn out in the sun, I was slightly disappointed in the yellow-multi because I did not feel like the color was very pronounced and still looked mostly white.
While the yellow-multi was a little disappointing the pink did not fail. The color change was drastic and almost immediate after sun exposure. The pink also seemed to stay pink for much longer after leaving sun exposure and back indoors. But I will say in general the shade of pink is closer to purple in my opinion than the color of the yarn label.
Color Changing
Speaking of the actual changing of colors… The yarn only changes colors when in direct sunlight. It doesn't work through filtered indirect light like your car windows or a window in your home. It may change slightly but won't be as dramatic as full direct sunlight. It also does not work in the evening/final light of the day. I enjoyed crocheting the yarn outside so I could enjoy the color-changing aspect and noticed the difference during various times of day and sunlight.
The Texture and Composition
The texture and composition are exactly what you would expect from a light, weight 3, 100% cotton yarn. To me it's a cross between Lily Sugar n' Cream in terms of durability but lighter weight and softer like I Love this Cotton yarn from Hobby Lobby. It is very durable and works beautifully with textures such as bobbles. I was very please with the yarn at first and got about halfway done with designing my bag pattern when I had to stop…
The Smell…
At first, I did not notice any odor to the yarn. But after working with it the odor became stronger and stronger… It almost seemed like the more I used the yarn outdoors and it changed colors the harsher the chemical smell became. At first, it wasn't bad and I thought it was just my pregnancy heightened sense of smell but as it got worse, even my husband began to notice. After day 3 of working on my project, enough was enough and I had to abandon ship. The smell lingered on my hands for many hours after countless washes and I developed a terrible headache. The bag was looking gorgeous and exactly how I had hoped but it was not worth any potential exposure to chemicals. And I couldn't see myself actually using a bag that smelled so awful.
The Verdict
Let me start off by saying, I hate writing negative reviews. I love giving businesses the benefit of the doubt and I don't think I have ever written a product or business review that was anything but 5 stars.
I am very sad to say I would not recommend this yarn to anyone and if you have already purchased it and cannot return it, I would recommend using the yarn with gloves and making some sort of houseware item. It would be great to make a boho plant hanging basket to hang on your porch or anything that requires little to no skin contact. I definitely would not gift a finished product to anyone or make the free patterns listed on Premier's website. They show in the store and online a color-changing knit pullover pattern, I highly recommend staying away from any sort of clothing. We all work too hard on our projects to be ruined by a strong chemical smell. Plus who knows what these chemicals actually are that make the yarn change colors?
In hindsight, I feel like I should've been more skeptical of this yarn given the fact it's not natural for cotton to magically change colors. But I fell into the temptation of possibilities for fun summer projects. I did end up making the bag pattern anyways using Lily Sugar n Cream yarn, you can find the free pattern here on my blog.
Like I mentioned earlier, Premier has an actual FAQ page that addresses the odor. Read it for yourself and make your own decision!
Be sure to follow me on Pinterest to see my final bag pattern and other FREE Crochet Patterns!